FROM THE COFFEE CHERRY TO THE
dreamlike drinking pleasure
In the cloud forest of La Convención grows our noble Tipica, the ancestor of all Arabica varieties. Here we explain every careful step necessary for the coffee cherries to find their way from the coffee bush to the coffee and espresso cup.
We do not grow our coffee in plantations. Rather, the coffee busshes are planted in the cloud forest. In these mixed agroforestry systems, the small coffee bushes stand sporadically between a variety of native tree species, but also together with different crop plants, such as bananas or oranges. Although the yield at this altitude and with this cultivation method is lower than with the monocultures that are otherwise common, this cultivation method eliminates the need for pesticides, makes the farming families self-sufficient, and provides a home for a variety of plants and animals.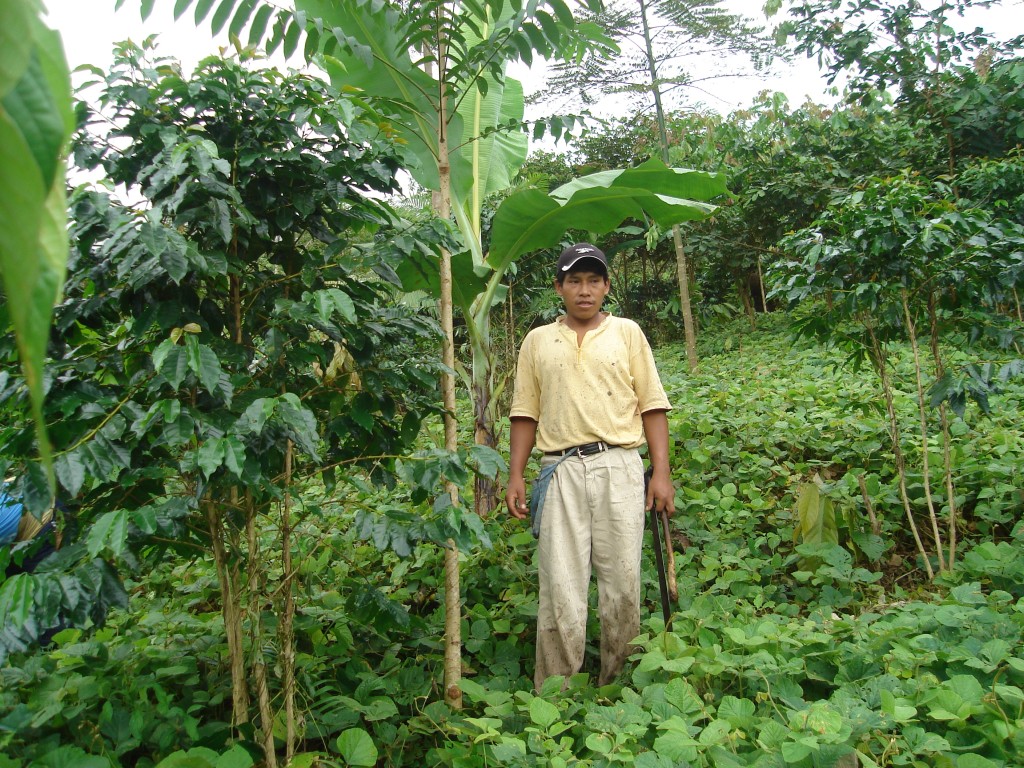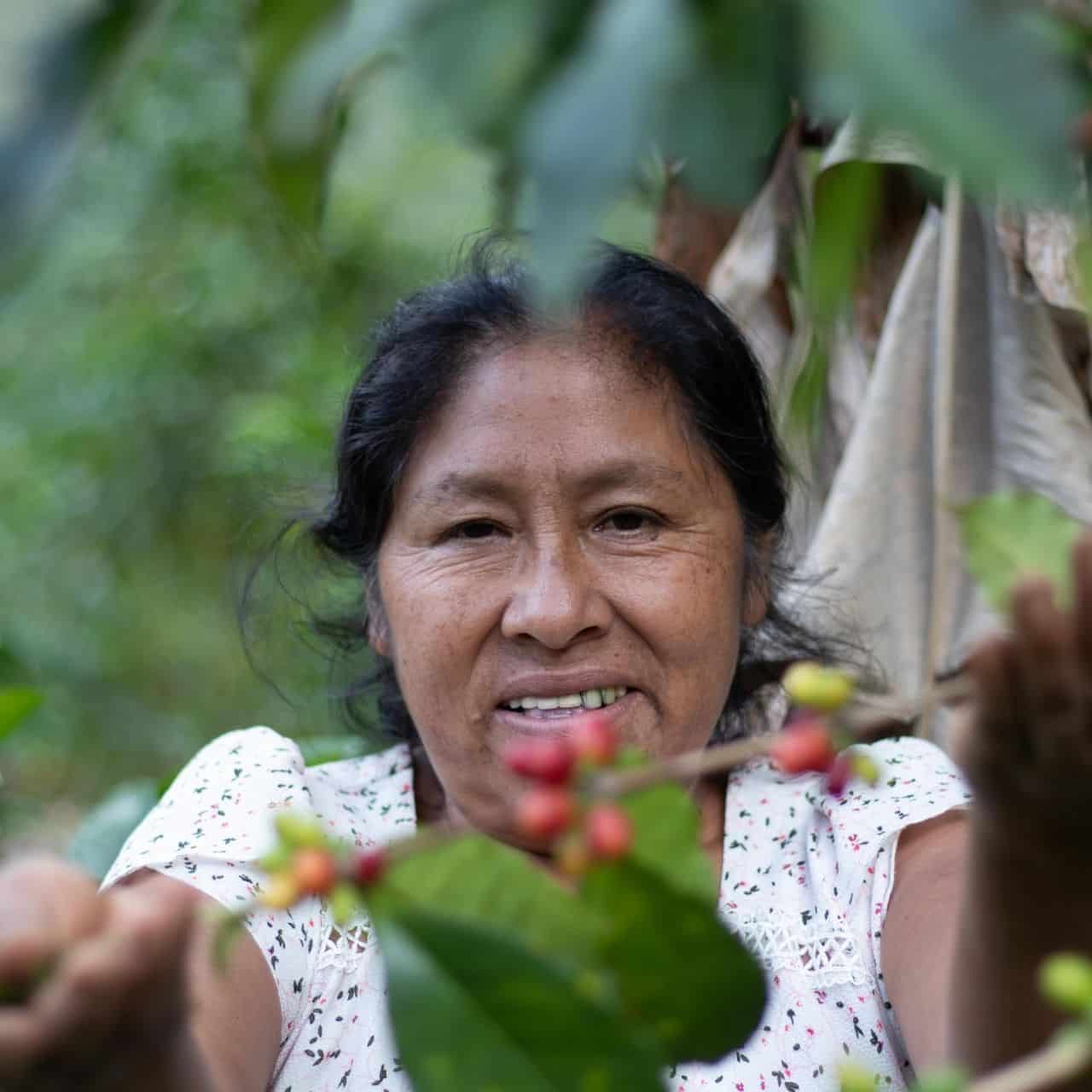 Tipica is one of the noblest and oldest Arabica varieties. It made its way to South America via the Caribbean. Tipica bushes produce little yield, but beans of particularly high quality. The delicate plant can thrive from 1,000 – 2,200 meters above sea level, with the higher elevations producing a particularly fine coffee. Our Tipica grows in the cloud forest zone in the high altitudes of the Urubamba Valley from 1,800 to 2,100 meters above sea level.
On the small, family-run farms, our coffee is harvested and selected by hand according to variety. In the process, 17 smallholder families have been enthusiastic about growing and refining their coffee according to particularly high quality standards and exclusively for PERÚ PURO, because we are also willing to pay a particularly high price for the special handwork.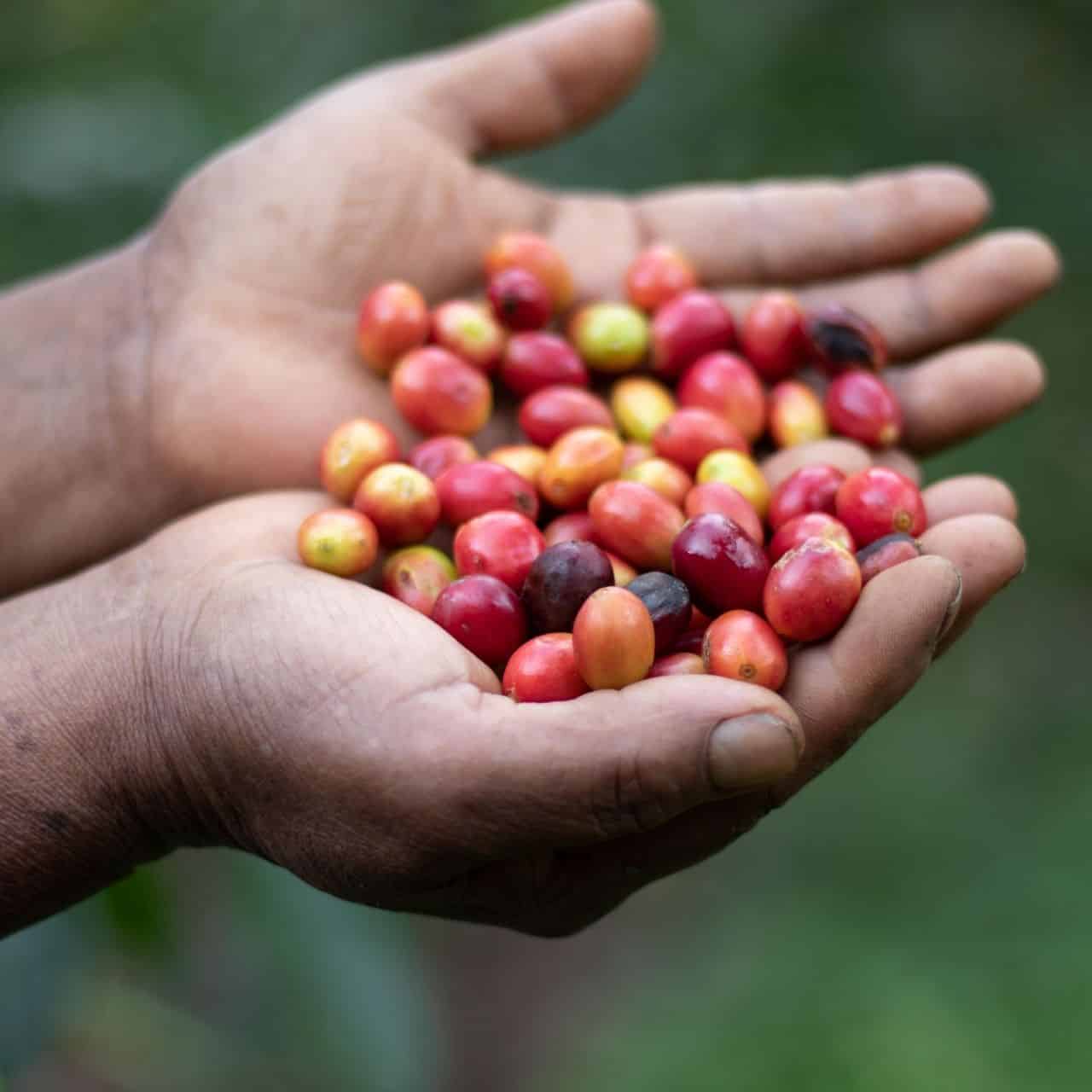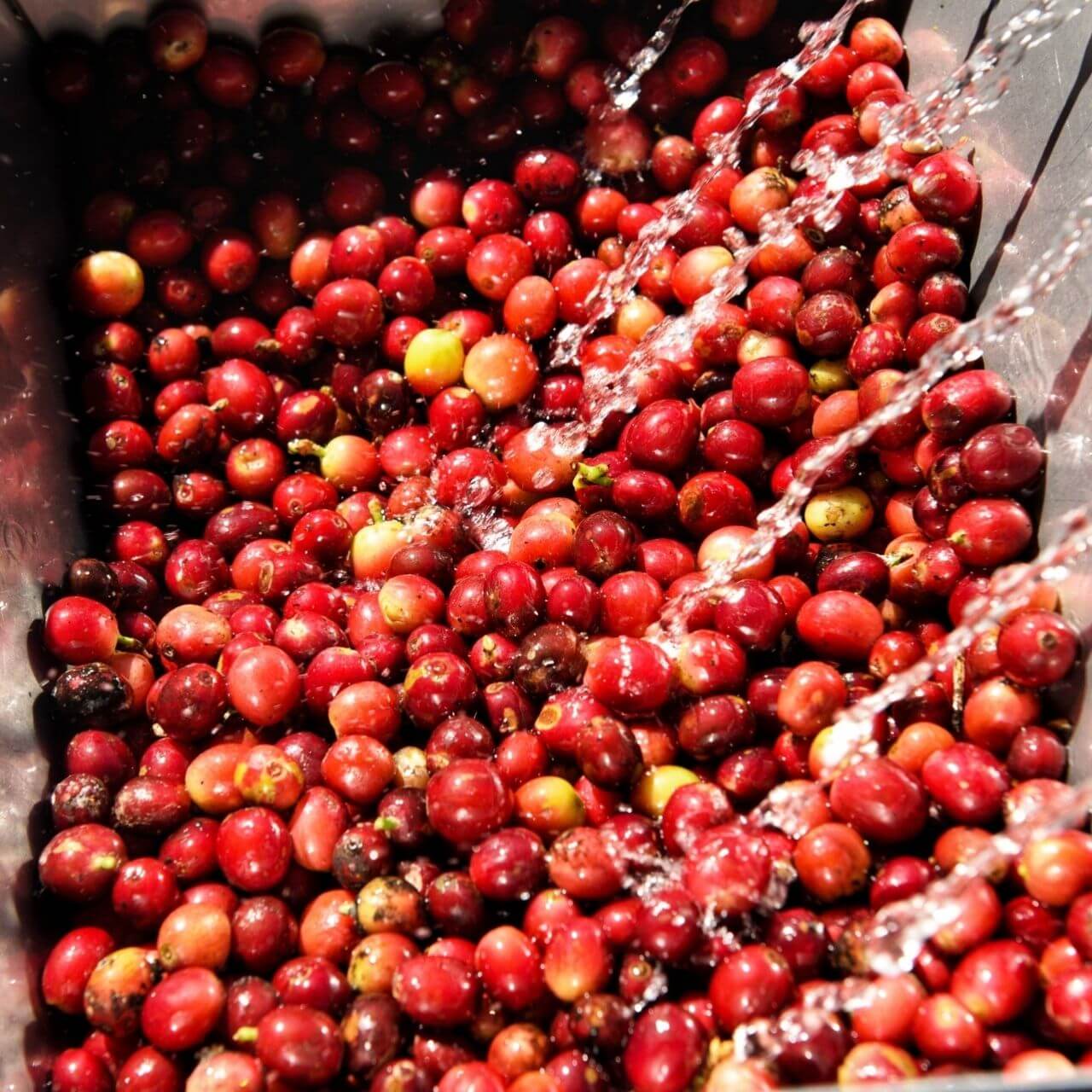 Immediately after harvesting, the coffee cherries are washed with spring water. Still on the farms, unlike "normal" coffee, our coffee beans are gently fermented with the pulp before being dried on tables under a roof in partial shade. This process takes more than three (!) weeks and, together with the cultivation height and the selection of the best beans, guarantees the unique, low-acid and multi-faceted taste of our coffee specialties.
The master roaster Wehner of our organic roastery in Scheinfurt in Lower Franconia watches over every batch of our noble green coffee, which he refines in the traditional 22kg Probat drum roaster. This type of artisan roasting takes much longer than industrial processing. We always roast fresh, in small batches. So the full flavor of URUBAMBA FINO always comes into the cup.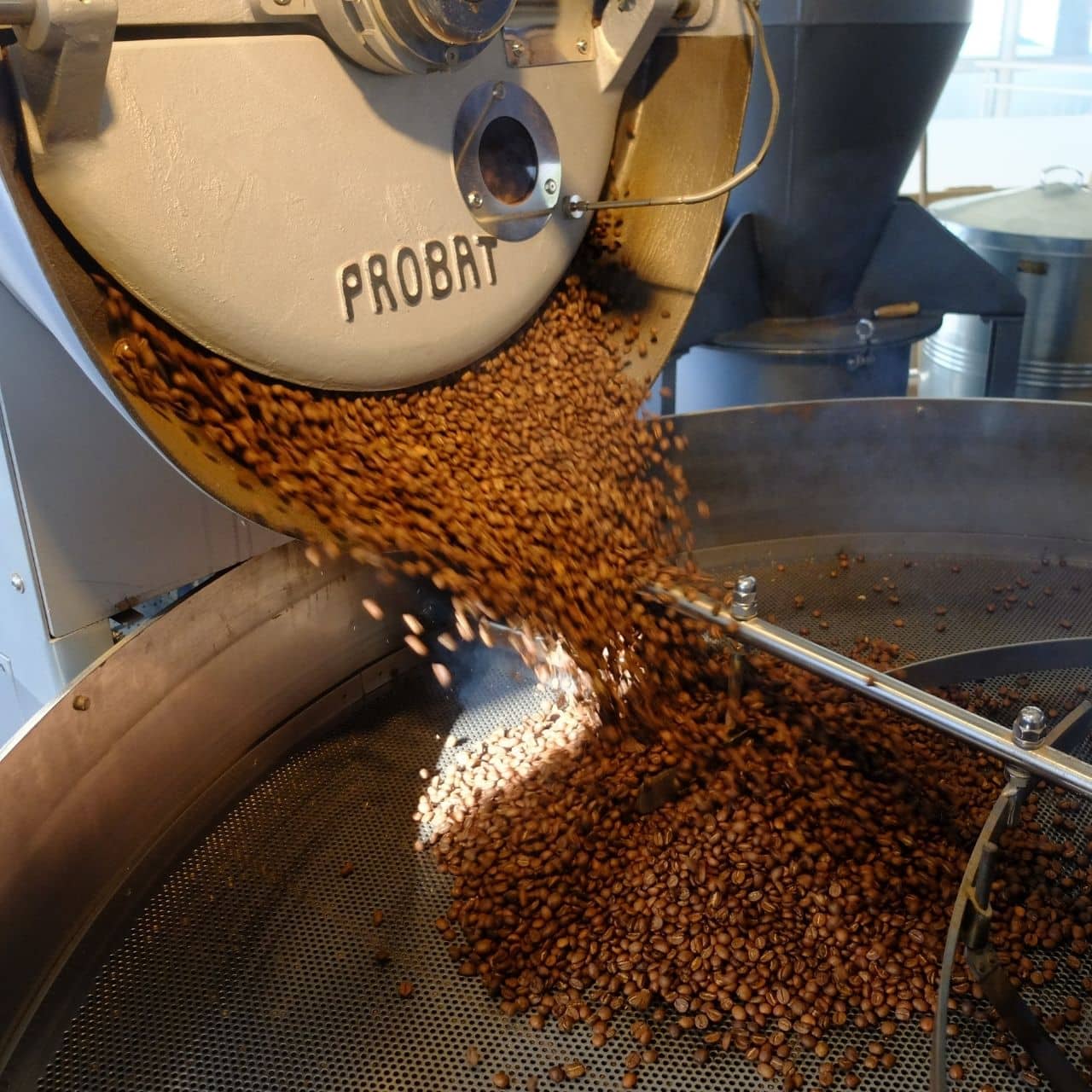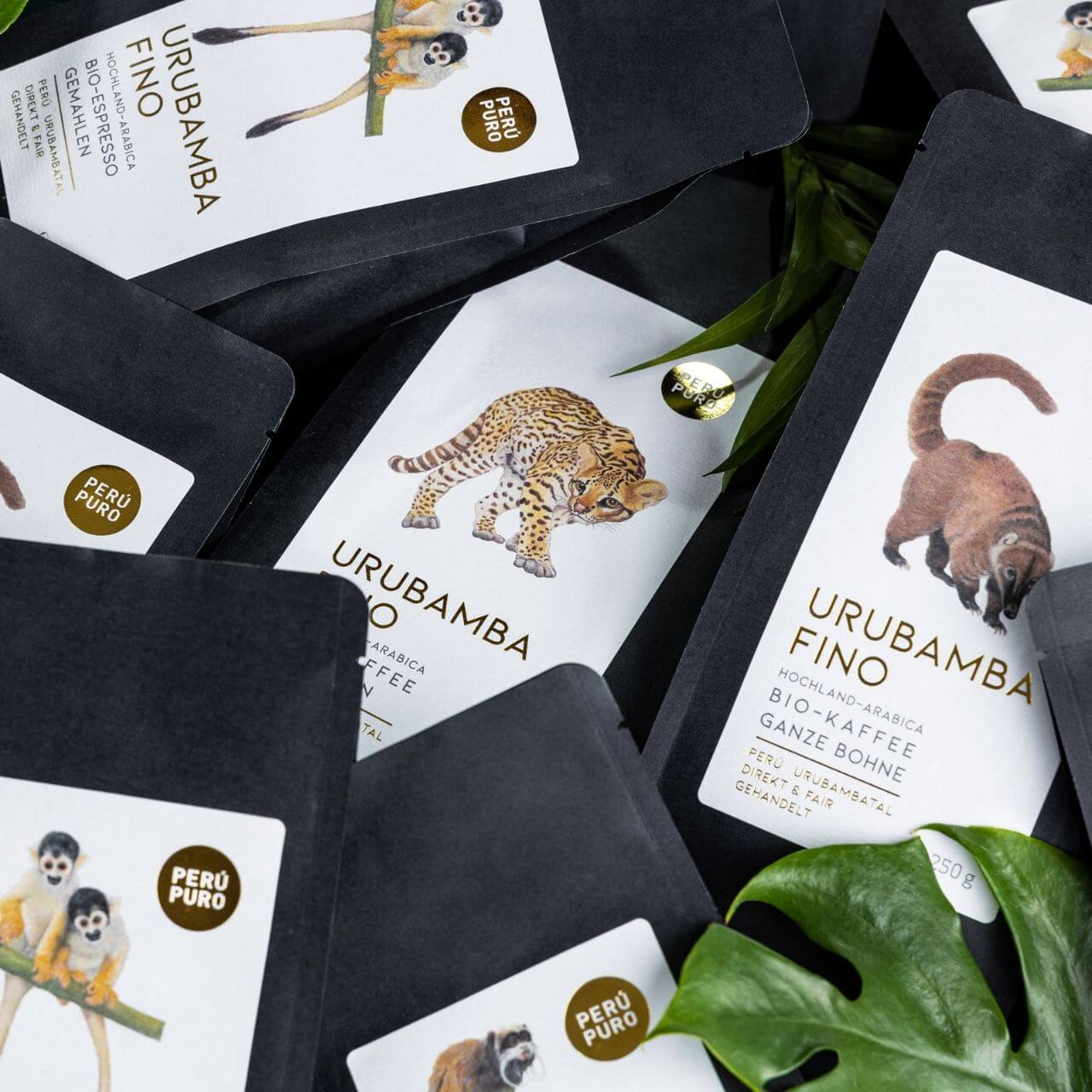 Each package a work of art
The packaging of our Urubamba Fino coffee and espresso specialties is also adorned with animal sponsors drawn by the artist Willian Mamani Loyaza from Cusco.
The animals symbolize the cloud forest that the smallholders protect through organic farming.
The noble label comes from the Büttenpapierfabrik Gmund at the Tegernsee.
Rainforest protection through enjoyment
Finest pleasure paired with rainforest protection, direct fair trade and traditional craftsmanship .
This is URUBAMBA FINO.