DOING GOOD HAS NEVER BEEN SO DELICIOUS!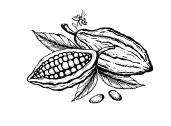 Sustainable cultivation in species-rich mixed cultures. Reforestation with native virgin forest trees and active rainforest protection. Processing on site in Peru. Direct and Fair Trade.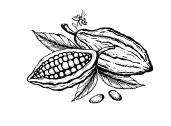 Pure cocoa is rich in antioxidants, valuable minerals and theobromine – the substance that makes you happy.
Cocoa butter is one of the highest quality fats available.
RAINFOREST PROTECTION THROUGH ENJOYMENT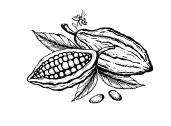 All the animals on our packaging live in the different rainforest areas of Peru, which we actively protect.
By buying our products you contribute to the preservation of their habitat.