ORGANIC FINE FLAVOUR COCOA
Chuncho is the original cacao from which all other cacao varieties on earth are descended. This noblest of all fine cocoas grows only in the remote Urubamba Valley in the mountain rainforest of Peru. Chuncho captivates with its incomparable fruity notes and special mildness.
Our CHUNCHO GOLD Grand Cru chocolates are true Chuncho gourmet rarities. One variety, one origin, one vintage. Free from additives.
Masterfully refined by Swiss chocolatiers. Harmonious in taste, tenderly melting on the tongue.
We use only Tipica, one of the oldest and finest Arabica varieties.
Our natural plantations grow in the shade of tall jungle trees at an altitude of over 1,800 m on the slopes of the Urubamba.
The beans are always freshly roasted in a traditional drum roaster.
The rainforest animals on our packaging are the godfathers of our products and their habitat, which we protect through our work.
Peruvian artist Willian Mamani Loyaza has drawn them exclusively for us.
UNDERSTANDING BIODIVERSITY
Our co-founder Dr. Frauke Fischer wrote this award-winning bestseller. Together with her co-author, she explains in an easy-to-understand way what biodiversity means for our lives and why there would be no chocolate without mosquitoes.
What do I actually do with…?
If you're wondering what you can prepare from our superfood cocoa, take a look at our recipe page. Ideas for healthy smoothies, delicious cookies and hearty surprises are waiting to be discovered.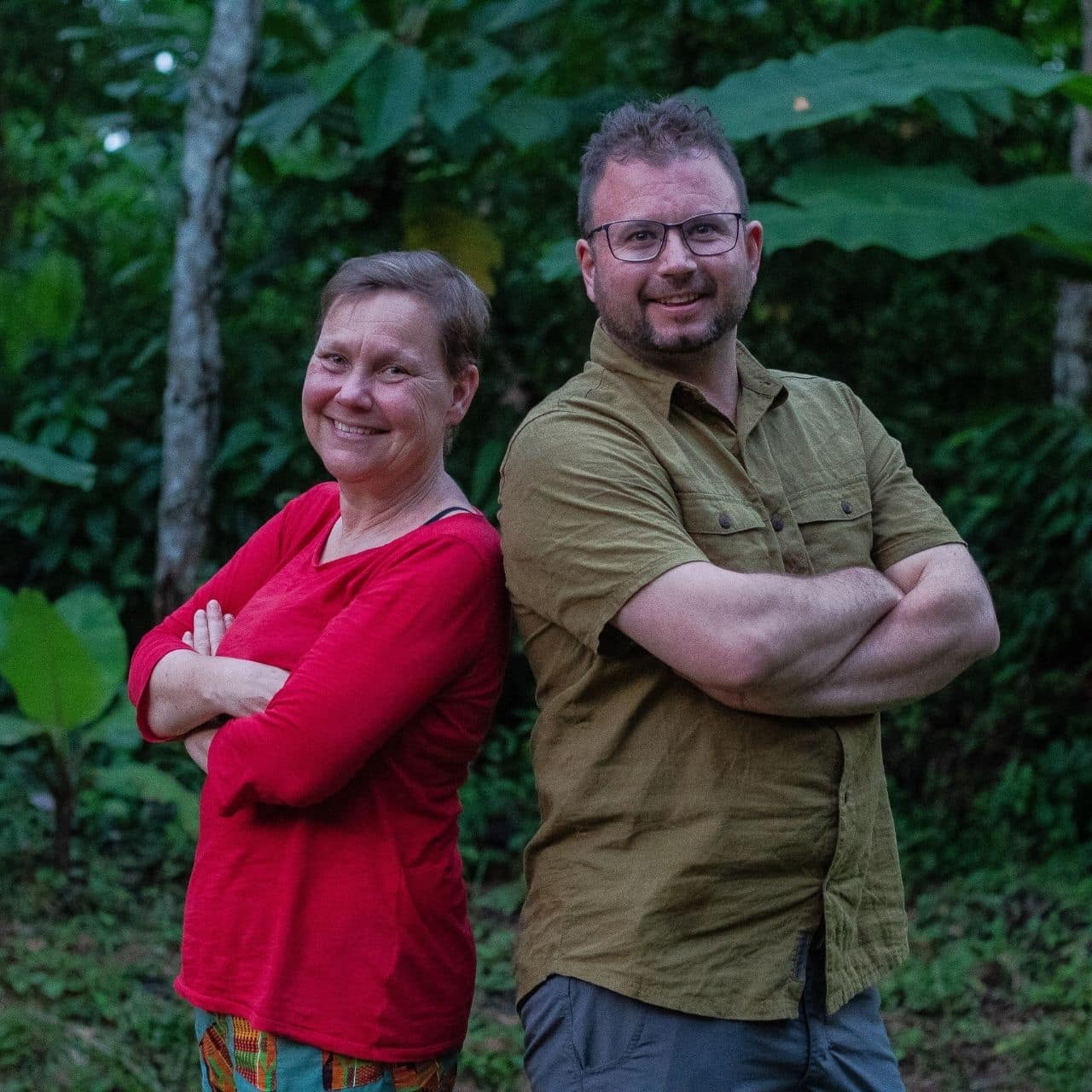 Tropical biologist Dr. Frauke Fischer and tropical agricultural biologist Dr. Arno Wielgoss are the ones standing behind PERÚ PURO. Because they did not want to accept that small farmers in Peru could not obtain fair prices despite their great social and ecological commitment, they founded PERÚ PURO in 2015.
OUR RETAILERS
AND PARTNERS

We are the drivers of our idea. Our partners, some of whom have accompanied and supported us from the very beginning, are essential factors in making our approach a success story. Equally important, of course, are all the dealers who distribute our products.